Luton Sexual Health is based on 1st Floor Arndale House, The Mall, Luton, LU1 2LJ
Arndale House is a multi-storey building located on top of The Mall shopping centre. During Mall operational hours all public entrances will be open. Follow the signs inside The Mall to NHS Arndale House. The entrance is located In between Chop Stix and the Fragrance Shop, where you can take the lift to the 1st floor.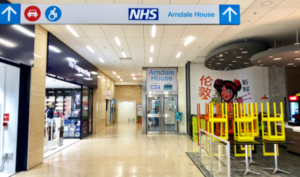 Arndale House entrance inside the Mall
In the evenings, access to The Mall is restricted to the Bute Street entrance only (opposite "The Engine" American Diner). Walk through The Mall using the access next to the Virgin Store, then follow the signs to NHS Arndale House.
The Bute Street entrance will need to be used after the following times:
Mon, Tues, Weds – from 18:30
Thurs – from 19:30
Fri – from 18:30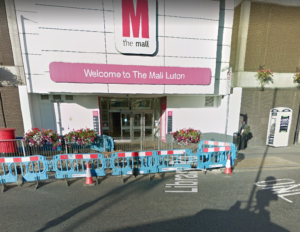 Bute Street entrance to The Mall